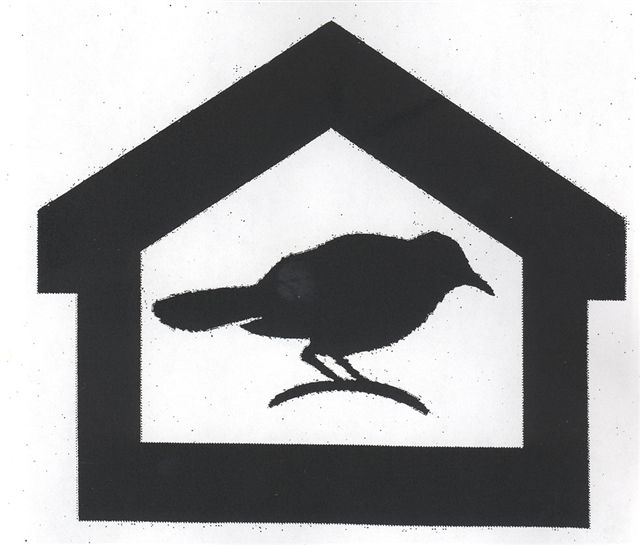 It's For The Birds
September 16 – November 23, 2005
"It's For The Birds" opens at the Bob Rauschenberg Gallery, at Edison College, Friday September 16 with a reception and lecture between 6 and 8 P.M.  This invitational exhibition has been touring the country for nearly two years and now has its final viewing at the Edison campus.  Organized and curated by Bernice Steinbaum, Bernice Steinbaum Gallery, Miami, Florida, the exhibit features the work of 49 artists, architects, designers and landscape architects from around the world. 
"It's For The Birds" is an amazingly diverse exhibit that includes both 2d and 3d work. Categorically it covers a broad spectrum that includes ceramics, watercolor, weaving, digital and 35 mm photography, jewelry, video as well as a dominant representation of mixed media work.
The 49 artists who participated in the exhibit have backgrounds just as broad as the exhibit is diverse.  The artists are from all over the world …from Venezuela, Argentina, Spain, China, Cuba, the Dominican Republic and the Ukraine.  And across America….. from Florida, California, Montana, Ohio, N. Dakota, Illinois, New Jersey and New York, Wisconsin and Missouri.  With them comes a vast array of cultural experiences, personal concerns and artistic visions.
Limited only by their imaginations, it wasn't necessary for the artists' finished creations to provide actual shelter for the birds.  As a result, some are highly conceptual, others reflect on the nature of birds, and still others upon the fanciful idea of shelter.  Each work offers a different and unique way of looking at or thinking about our feathered companions.
In the words of Mark Ormond who wrote one of the two essays in the catalog … "The artists in this exhibition have met the challenge to build for the birds.  Their structures address issues common to all art.  They are about formal issues and the process of craft.  Some of the works may ruffle a few feathers but only because they peck at the window of our culture.  Others will stimulate the senses and perhaps give wing to the soul."