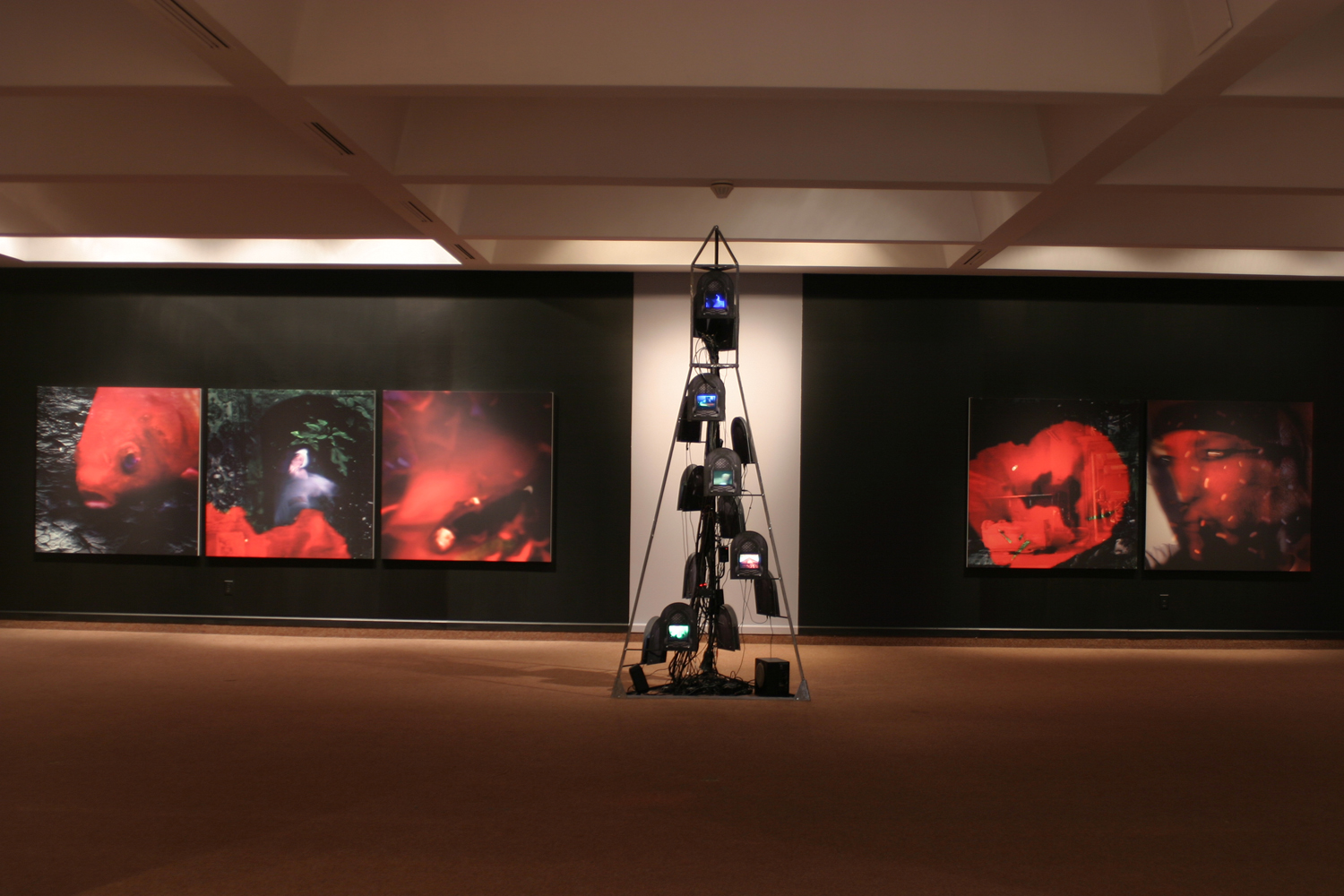 August 22 - October 11, 2008
Bonnie Baxter was born inTexarkana, Texas.  She has lived inVal-David, Quebec, since 1969.  She has taught in the Print Media Program at Concordia University, Montreal since 1984, and she has lectured extensively and given workshops in Canada,Mexico, the USA and Turkey.
In the artist's words, "I have been an artist for a long time… making things, trying things, looking for a true narrative, a narrative of how life is… I see that life is not complicated, but it is dense, and that it is easy to get caught in this density – a tiny insect in a mass of layers, struggling to find the surface. I would rather see the layers as opportunities, evidence of the simultaneity, synchronicity, serendipity that abounds in life. Each series of work I produce acts as a semi-autobiographical translation of life – finding beauty in the commonplace: seeing that the extraordinary is common.  Rewind reflects some 15 years of this practice, combining work from several series.  It includes a selection of work from my large-scale digital print series on canvas, Les coquelicots and Baphomet, as well as the video imagery of Surreal and Cityscape.  With imagery drawn from my travels, my art practice, and my everyday life, their layers play a counterpoint, sublime, ridiculous, and everything in between. Rewind's center piece Babel, attempts to find sense and beauty in the diversity rather than a lesson in humility." 
The international tour of Bonnie Baxter: Rewind, a multi-media exhibit, is being offered by Laurentides Museum of Contemporary Art in Canada, with stops between 2006 and 2009 in Newfoundland, Alberta and Quebec, Canada, Fort Myers, Florida and Memphis, Tennessee in the USA, and Istanbul, Turkey.  The artist acknowledges the generous support of the Concordia University Part-Time Faculty Association (CUPFA).