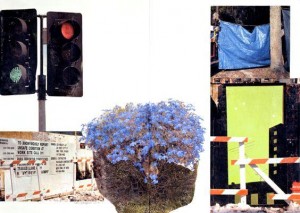 Rauschenberg: Scenarios
January 12 – February 24, 2007
The Bob Rauschenberg Gallery, EdisonCollege, is pleased to welcome back world – renowned artist Robert Rauschenberg. Mr. Rauschenberg has been a friend of the gallery for over 25 years. The new exhibit, titled Rauschenberg: Scenarios features the newest additions to a series of work that Mr. Rauschenberg started in 2002. The new work in this show was created in 2006 and has not been previously exhibited.
Mr. Rauschenberg has generously donated to the gallery a new limited edition print and poster created specifically for this exhibition. All proceeds from the sale of the print and poster support the exhibitions and programs offered by the gallery. Additionally, all prior posters and prints from Rauschenberg exhibits atEdisonwill be available at the opening reception.
Friday evening, January 12th, at 6 p.m. the Gallery will host a lecture and book signing with Mary Lynn Kotz, acclaimed author of Rauschenberg / Art and Life, a Harry N. Abrams, Inc. book. The lecture and slide presentation, titled "Rauschenberg in Florida" will be held in Corbin Auditorium, J building, at Edison College on the Lee campus. The book signing, to be held at the Gallery, will follow the lecture and the newest edition of Mary Lynn's book, Rauschenberg / Art and Life, will be available for $65. The lecture starts at6 p.m. and the book signing will follow at7 p.m. There is no charge for the lecture.
The exhibit will officially open to the public Friday evening, January 12, and run through February 24, 2007. The reception in the Gallery follows the lecture and lasts from7to9 p.m. Kat Epple will perform in the gallery and The Bettie Page Boys will perform outside. The Docents of the Gallery will provide refreshments, and as always the exhibits and events held in the gallery are free and open to the public.
no images were found
---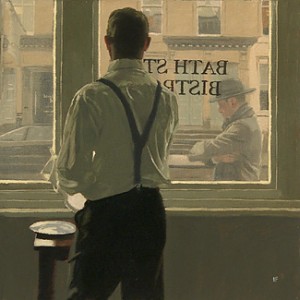 It's All About the Figure
March 16 – April 14, 2007
With more than 30 artists whose work is rooted in figurative representation, this exhibition is sure to have wide appeal. Through traditional, and sometimes whimsical, approaches the work of these artists is expressed through painting, drawing, photography and printmaking.
On loan from the Anthony Broy Family Collection, the exhibition features contemporary traditionalists like Paul G. Oxborough, Malcom T. Liepke, Mersad Berber, Gregory Calibey and Richard Piloco, but some surprises are also present, including work by artists Thomas Hart Benton and Man Ray as well as Harry Benson, renowned photo journalist.
The work in this exhibit covers a broad range of artistic approaches to figurative representation. Through the mediums of painting, drawing, photography, and printmaking the exhibition reflects a wide range of expression and ideas that are both engaging and informative.
no images were found
---
Annual Student Exhibit
April 19 – May 4, 2007
The Annual Student Exhibit features painting, drawing, design, photography and ceramics created during the academic year. Awards in each category are sponsored by Richard and Julia Rush, the Docents of the Gallery, and the Faculty of Edison College.
---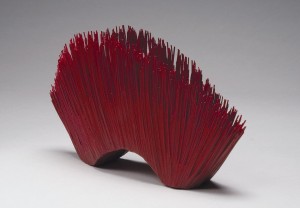 The 9th International Shoebox Sculpture Exhibition
June 1 – June 30, 2007
Whoever said, "good things come in small packages" must have known about the International Shoebox Sculpture Exhibitions. If it follows in the footsteps of its predecessors, The 9th International Shoebox Sculpture Exhibition will be one of the most popular exhibits for the young and young-at-heart alike. Dozens of small sculptures from around the world show how artists have handled the challenges of space and scale dictated by the size of an ordinary shoebox. An invitation-only exhibition, this triennial has attracted a large number of well-known artists from Hawai'i, the U.S. mainland, Australia, Belgium, Canada, Finland, Germany, Great Britain, Japan, Mexico, Norway, The Netherlands, South Korea, Taiwan, and Vietnam.
With a desire to see the work of sculptors from around the world, Mamoru Sato and Fred Roster, professors at the University of Hawaii at Mänoa, developed the concept for The International Shoebox Sculpture Exhibitions. Because of the often large and awkward nature of sculpture, national and multi-national exhibitions are cumbersome and costly. Thus, the small format of these exhibitions, with the subsequent ease and economy of handling, provides broader exposure to contemporary sculpture. The first of the triennial Shoebox exhibitions was held in 1982.
Each sculpture speaks for itself. Some works are conceptual, some reflect the artist's cultural heritage, and others are universal in expression. Collectively the sculptures are a powerful commentary on the state of humankind at the end of a century driven by industry and technology and at the beginning of a new millennium that is already marked with strife, uncertainties, and tragedies.
To create their sculptures, artists have used almost every imaginable medium. Cast metal, carved wood, blown glass, woven fiber, paper maché, molded clay, found objects, glass beads, feathers, and human hair have been components of Shoebox sculptures. Visitors can easily find more than one favorite work and some have been inspired to make their own small-scale sculptures.
After the initial showing of The 9th International Shoebox Sculpture Exhibition at the University of Hawai'i Art Gallery, approximately 80 were selected for the traveling exhibition. Currently scheduled at 14 venues in the U.S., this traveling exhibition will conclude in October/November 2008. Previous Shoebox Sculpture exhibits organized by theUniversity ofHawai'iArtGallery were shown inJapan,Taiwan,Mexico,Canada, andGuam as well as theU.S. mainland. The 9th International Shoebox Sculpture Exhibition is organized by the University of Hawaii Art Gallery and supported in part by a grant from the Hawaii State Foundation on Culture.
http://www.hawaii.edu/artgallery/shoebox/9/index.html
---
Arts for ACT
July 19 – August 15, 2007
The Bob Rauschenberg Gallery is pleased to sponsor this annual community favorite that features the artwork of over 100 local, national and international artists. All of the work exhibited has been donated to ACT, Inc. and will be auctioned at a gala event in August, with all proceeds benefiting the programs of ACT, Inc. Past preview exhibits have included work by internationally known artists such as Rauschenberg, Rosenquist, Jenkins, Elizabeth Murray and many others. This year's featured artist is Miami based Romero Britto.
---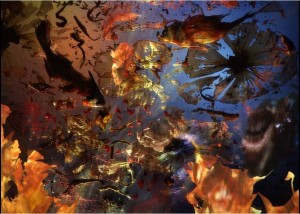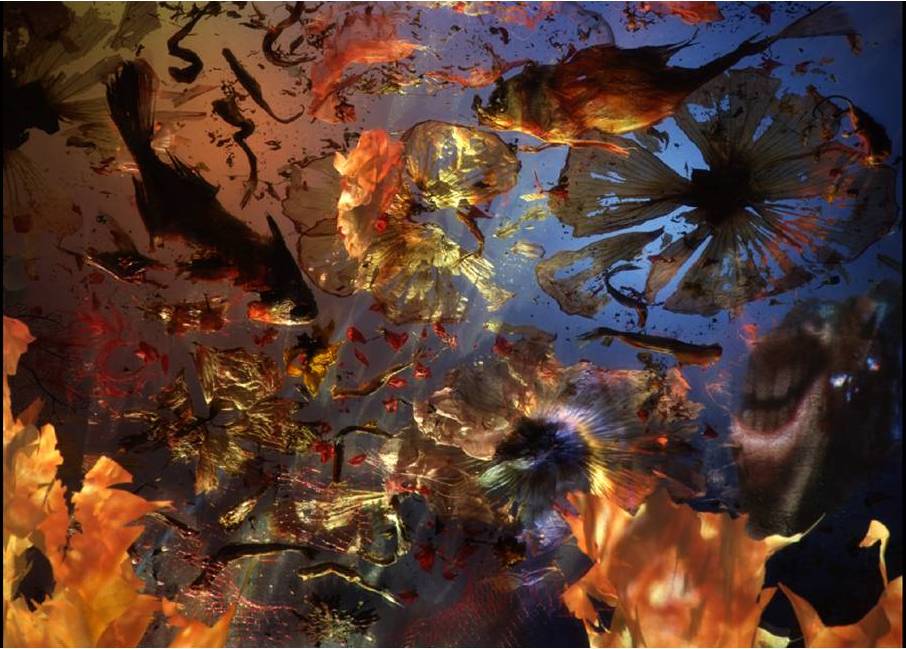 Discontinuum: Photographs by Jane Calvin
September 7 – October 20, 2007
Since the early 1980s, Jane Calvin has been developing a personal artistic style that is undeniably her own. The photographs she creates are made by building large installations, often room-sized, where she combines slide projections and physical objects, text found in pulp romance and mystery novels or children's books, and words and letters written out in Calvin's own hand. Images are often layered over assorted women's clothing, doll parts, and miscellaneous items that seem to float in isolation against a void or mesh into the complicated fabric of a heavy curtain. Calvin's use and creation of space is remarkable and clearly a cornerstone of her work, which is visually dense, complicated and painterly. Added to the mix and unifying the pictorial plane is the routine usage of what is unmistakably Calvin's combination of vivid color and rich black.
Photography has always carried a built in element of believability and it is that very thing that Calvin uses so masterfully. Calvin's work functions on a high intellectual plane; it is fabricated yet real, illusory but concrete. In the digital age where PhotoShop is available to nearly everyone, Calvin's work is a testament to craftsmanship. Shot with 35 mm film a single image can take her months of painstaking adjustments and fine tuning to create the desired combinations, with no darkroom manipulation.
Calvin's fabricated photographic images rely on a demanding visual intensity, and as a result they reach us on several levels. The densely layered images that she builds present us with a range of concerns and ideas that both challenge and confront us. Woven into her work are issues of female identity, childhood experiences, love, gender, sexuality, mystery, danger, and more … much more.
Pivotal to Calvin's work is the use of found objects as pictorial elements. The same elements that we see, process, make judgments about, and mentally carry with us our entire lives are in Calvin's work. They are familiar, yet mysterious again. It is through those reclaimed images that she points to societal and individual concerns that touch all of us.
Jane Calvin was born inChicago. She received her MFA in photography from the School of the Art Institute of Chicago (1982) and her BA fromBrynMawrCollege (1959). She is the recipient of an NEA Visual Artist Fellowship, an NEA Regional Visual Artist Fellowship, and seven Illinois Arts Council grants. Her work has been exhibited fromBeijing toChicago and is included in the permanent collections of the Art Institute of Chicago, Polaroid International Collection, Detroit Institute of Arts, Minneapolis Institute of Arts, andIllinoisStateMuseum, among other public and private collections. She has been an adjunct instructor in the photography department at Columbia College, Chicago since 1988.
no images were found
---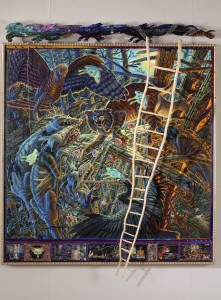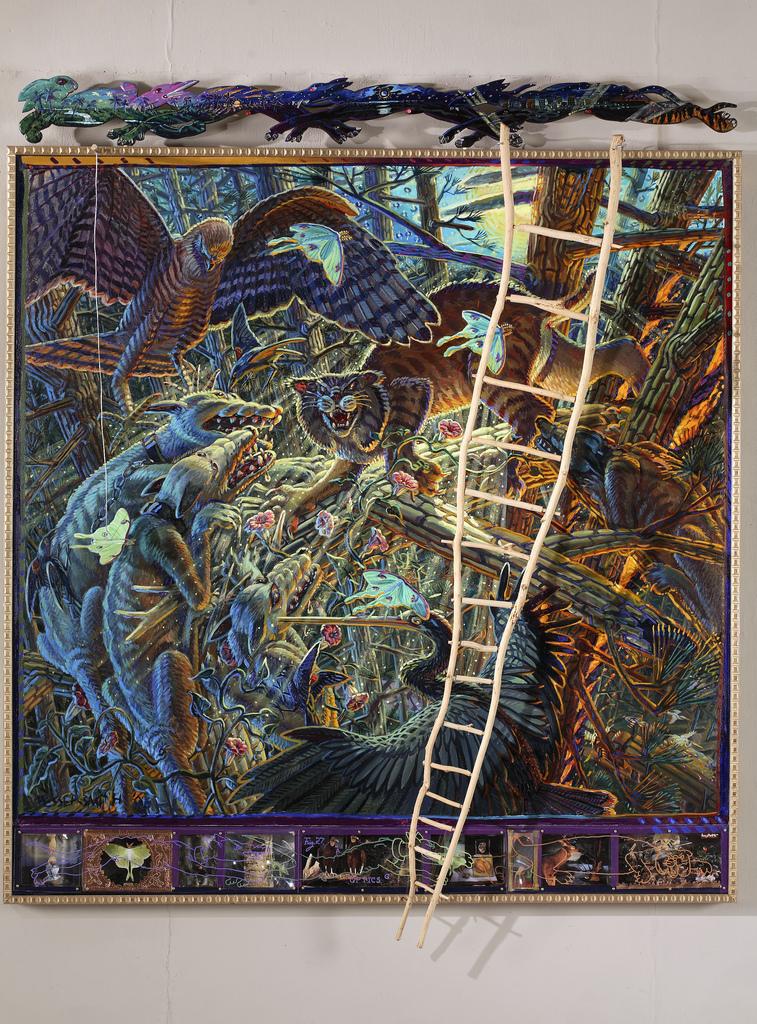 A Southern Landscape
Paintings by Mark Messersmith
November 2 – December 8, 2007
The Bob Rauschenberg Gallery at Edison College is pleased to present an exhibition of paintings by Florida State University Painting and Drawing instructor Mark Messersmith. The exhibition, titled "A Southern Landscape", starts November 2 with an opening night reception to meet the artist and view the work. The reception starts at 6 p.m. and ends at 8 p.m., Messersmith will discuss his work at 7 p.m. in the gallery.
Messersmith holds an MFA in painting from Indiana University, which he received in 1980. He has been the recipient of numerous awards, among them the Joan Mitchell Foundation Painters and Sculptors Grant in 2006, Florida Individual Artist Fellowships in 1987, 1993, and 1999, National Endowment for the Arts/Southern Arts Federation, Regional Fellowship for Emerging Visual Artists in 1988 and 1994, and Mark has received two Ford Foundation Fellowships, 1979 and 1980. Additionally, Messersmith has had one person shows and participated in group shows at numerous museums and university galleries, including in-state shows at the Florida State University Museum of Fine Arts, Museum of Art and Science Tallahassee, Polk Museum and Jacksonville Museum of Modern Art.
There is an underlying consciousness in Messersmith's work that is refreshing and irresistible. Messersmith's concerns are for an evaporating Florida environment and the intrusion of man into the habitat of hundreds of species of animals and plants. The paintings are dense, theatrical and uncompromising with combinations of plant and animal life mixed with the evidence of man's intrusion; including things like telephone poles, roads and logging trucks. Messersmith's work also incorporates three-dimensional carved animal figures, ladders, measuring tools and other elements, which serve as visual steps that take us into the paintings. There is a clear message in Messersmith's work, one of a stark reality of a confrontation that is occurring all around us. By pointing to the obvious truth of human folly we are in fact left with hope. The hope we might see past ourselves to a better tomorrow where all life is sacred.
http://markmessersmith.com/home.html
no images were found