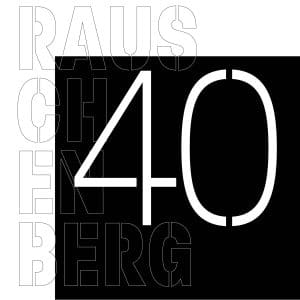 August 26 – December 14, 2019
Related lectures, performance and special events TO BE ANNOUNCED.
Florida SouthWestern State College is delighted to celebrate the fortieth anniversary of the Bob Rauschenberg Gallery with a major solo exhibition of world renowned artist, longtime Lee County resident and gallery namesake, Bob Rauschenberg. Four decades since the founding of the Gallery in 1979, this celebratory show "RAUSCHENBERG 40" is drawn from several prominent local collections and includes a number of never previously exhibited original paintings from the Gluts, Urban Bourbon, Anagrams (A Pun) and Waterworks series.
Beginning chronologically with the portfolio edition of "XXXIV Drawings for Dante's Inferno" (1965) that was illustrated on his first extended visit to the Sunshine State's Gulf Coast, Rauschenberg often joked that he had "gone through Hell to move to Florida." Widely-acknowledged as one of the most important artists of the 20th Century, Rauschenberg is credited with pioneering the transition from European modernism to American pop art and has been the subject of recent retrospectives at the Tate Modern in London, Museum of Modern Art in New York and the San Francisco MoMA. However, this is the first exhibition to exclusively survey works produced by the artist while living and working in Southwest Florida and to feature seldom or never-before-seen works that have remained in the community that he so proudly called home.
As Bob Rauschenberg often repeated and as this RAUSCHENBERG 40: The Fortieth Anniversary of the Bob Rauschenberg Gallery at FSW Exhibition makes evident: "Fort Myers is as small as your mind is. It can be just as large as the world is."
Please note: This exhibition opens to the public during regularly scheduled hours and without a preview reception on Monday, August 26th. Related lectures, performances and celebratory events will be announced throughout the duration of the show.
This exhibition is generously sponsored by Stanton Storer Embrace the Arts Foundation, The Beaches of Fort Myers & Sanibel and UBS.
"Robert Rauschenberg 40 – Major Art Show World Premieres Work from Florida Collectors" – Tropicalia News-Press (September 22, 2019)
"Rauschenberg Gallery Remembers Namesake Legend" – FSW Compass (September 11, 2019)
"Rauschenberg 40 Exhibit at FSW" – Happenings Magazine (October, 2019)
"The Mind Behind the Rauschenberg Gallery" – FSW Compass (October, 2019)