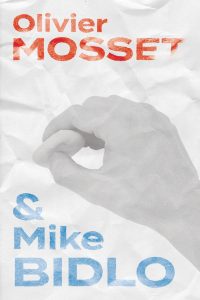 Olivier MOSSET & Mike BIDLO
August 24 – December 12, 2020
Florida Southwestern State College is honored to announce the opening of Olivier MOSSET & Mike BIDLO a site-specific installation of drawings and newly-commissioned paintings at the Bob Rauschenberg Gallery. Given the unprecedented circumstances and on-going worldwide health crisis, the safety of our students, faculty, staff and community has been and will remain our top priority.
"White Out at FSW" – Agenda (January, 2021)
---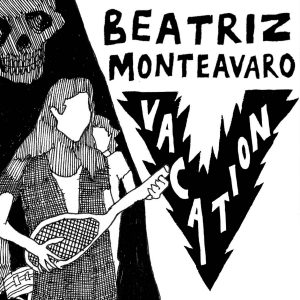 Beatriz MONTEAVARO: VACATION
January 16 – March 28, 2020
Opening reception with special guest appearance by The Go-Go's co-founder Jane Wiedlin and performance by Beatriz Monteavaro and Steph Taylor from 6-8pm on Thursday, January 16th.
Florida Southwestern State College is delighted to announce the opening of Beatriz MONTEAVARO: VACATION at the Bob Rauschenberg Gallery with a public reception and special performance on Thursday, January 16th from 6-8pm. Surveying more than two decades of drawings, designs for concert flyers to comics/zines and large-scale art objects, this immersive installation takes its title from the 1982 Billboard Top 10-charting single and RIAA Gold-certified studio album of the same name by seminal "all-female" Punk/New Wave group, The Go-Go's.
The heroines of several adventurous and densely-drawn narratives included in the exhibition, The Go-Go's are recurring characters in the work of Beatriz Monteavaro and provided early inspiration for the artist and four of her teenage friends to pay tribute to the band by dressing-up as the band for a Halloween show in the 1980's. Fulfilling a childhood dream and literally coaxing one frequent subject of Monteavaro's art to life, the Rauschenberg Gallery is pleased to welcome The Go-Go's co-founder Jane Wiedlin during the reception for this one-night-only "in-person" appearance.
Beatriz Monteavaro is an artist and musician whose work is influenced by monster movies, science fiction, Disneyworld (especially it's themed Adventureland area, a mid-century representation of Africa, Asia, Polynesia, and The Caribbean), and music scenes including the 1970's English punk and the Miami underground surrounding Churchill's Pub, which she has been a part of since 1991.
Beatriz Monteavaro was born in Cuba, and received a BFA from Tyler School of Art of Temple University. Her work has been exhibited in venues such as Annina Nosei Gallery, New York; Miami Art Museum, Miami; Museum of Contemporary Art, North Miami; NFA Space, Chicago; The National Museum of Women in the Arts, Washington D.C; Tent, Rotterdam; Galerie Edward Mitterrand, Geneva; Galerie Emmanuel Perrotin, Paris; The Patricia and Phillip Frost Museum at FIU, Miami, among others. She has had solo exhibitions at Las Cienegas Projects, Los Angeles; Derek Eller Gallery, NYC; Galerie Sultana, Paris; Locust Projects, Miami; Fredric Snitzer Gallery, Miami; Emerson Dorsch Gallery, Miami; The University Galleries at Florida Atlantic University, Boca Raton, The Gulf Coast Museum of Art in Largo, FL; and CUNSTHAUS, Tampa, FL. Her work has been reviewed and featured in Flash Art, ArtUS, ArtNews and Art Papers.
Monteavaro plays drums for SAAVIK and is one half of the band Holly Hunt. She has a solo sound project called Ellen Ripley. Monteavaro works at a record store, which she considers part of her practice. The artist lives and works in Miami.
For additional information please call: 239-489-9313
Like us on Facebook and follow us on Instagram!
"Go-Go's Jane Wiedlin performs next week at Fort Myers exhibit with Miami artist Monteavaro" – News-Press (January 8, 2020)
"Go-Go's Jane Wiedlin performs with Miami Artist Beatriz Monteavaro at Exhibition Opening Night!" -WGCU(January 16, 2020)
"Artist brings the beat to Rauschenberg Gallery" – FSW Compass (February 11, 2020)